5/25/15-5/31/15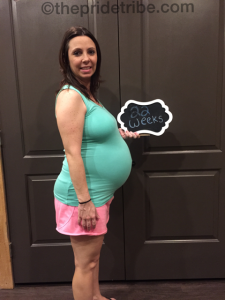 My Aunt Donna arrived this week to help! She is keeping up with laundry, cleaning and cooking and more!  All the things Trent just can't keep up with and take Parker to her school and earn a living for us and take care of our horses and dogs/cats, and etc.   (well, he could but he would probably be down to about 2 hours of sleep per night. :-/)   My Aunt also keeps my water jug filled, which could be a full time job right now….I am drinking about a gallon or more of water a day,  and if you know me you know I love my water…. and so I guess it actually is pretty easy to drink that much.  Also we have had a lot of unpacking to do, especially since we packed up lots of the house to potentially move, or do a full remodel.  Now we are not doing either, LOL!  We are just adding one room on to our 2 bedroom for the babies for now, and hope to complete a full remodel in a few years.   And since it just keeps raining and raining….our add-on is just waiting to get started….hmmmm, I'm thinking the babies will be here before we get their room ready.  Makes me a little nervous….but I am just putting that in God's hands, I cannot worry about the nursery and keep my self calm and healthy for these 4.   We'll get the nursery ready…..just not in the time that I would like.  For now we are washing baby items and keeping in plastic totes and all the baby furniture that we gathered up is in our attic storage.  It will get done….just hopefully by the time we are bringing our babies home.
Anyway, my Aunt being here has really helped.  Trent and I again are so blessed with our family, we certainly know what all has had to be sacrificed for her being here and even anyone coming to help…..we know these babies are worth it, but it still humbles us and makes us incredibly grateful and indebted to all who lend helping hands!
Okay, enough mushy stuff for now….. We went to see our specialist on Tuesday of this week.  All 4 are doing great!  Here are new baby weights:
Baby A – Girl:  14oz.
Baby B – Boy: 1 lb.
Baby C – Boy: 1 lb.
Baby D – Boy: 15 oz.
So, Yay! They are growing great and even a little ahead of schedule still.  We just didn't get any new pictures of them, 🙁
Only thing they noticed that they are watching is my baby boys, so B, C, and D, all have too much fluid around them.  Doctor explained that it could mean a birth defect, but that it can also happen when babies grow a little faster or ahead of schedule, which is in my case.  So, I can tell you right now that our children are prayed over everyday (by hundreds that have told us they pray for us and the babies) and I know God hears the prayers and that these 4 blessing that God has made are in his hands, so I am not worried one bit about my babies.  God is in control!  Trent and I do our part and due diligence to take care of them, as well as Parker, but the rest we give to God and have the faith he will take care of the rest.  "….if you have faith as small as a mustard seed, you can say to this mountain, 'Move from here to there,' and it will move.  Nothing will be impossible for you."  Matthew 17:20
They also checked my cervix since I started having some occasional contracting and it was down to 2.9 cm.  That is still in the normal range but it shortened since last checked and they are needing me to be checked weekly with my local doctor for any changes or more shortening.  When we got home from Temple, I was completely wore out….they poke and prod on my belly for 2 hours while I try and maintain any position that keeps me from fainting or passing out from the pressure on my vena cava.  So..yes, by the time I got home, I was having major menstrual cramping and contractions that day and on into the next day…..I watched closely and there was no rhythm to them.  I just rested lots those days and Thursday was much better for when we went into my local doctor.  She checked my cervix and it was back up to 4cm!!! Praise God for that!!!   She advised us that it can lengthen back out some due to less pressure on it and such. So we are in good shape for these babies!
Also, just to document for myself, I am up 30lbs now.  I still have lots more to go, but I'll get there!
We Got This!!!